Posts for: February, 2021
By Arbor Hills Dental
February 20, 2021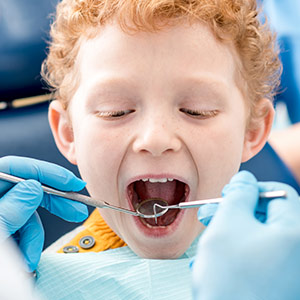 Tooth decay can be a big problem for children's primary (baby) teeth. It doesn't take long for a tooth to become infected and the infection spread to their neighbors.
But since it will eventually give way to a permanent tooth, why not just pull a diseased primary tooth? Although that sounds sensible, there are important reasons for helping a troubled primary tooth survive to its natural end.
Current usefulness. They may not be around for long, but primary teeth serve children well while they have them. They enable a child to eat solid foods to further their physical development. They also figure prominently in speech development, which could be stunted by lost teeth.
The smile factor. Young children are also honing their social skills, and smiling is an important part of learning to fit in with family and friends. A tooth that's missing for some time, especially in the "smile zone," could affect their smile and have an adverse effect on their social development.
Future teeth health. A primary tooth reserves the space intended for the future permanent tooth, helping to ensure the incoming tooth erupts in the right position. If it's not there, however, other teeth can drift into the space, crowding the incoming tooth out of its proper alignment.
That last reason could have the most long-term effect, causing the development of a poor bite that could require extensive orthodontic treatment. To avoid this and any other physical or social consequences accompanying its premature loss, it's worth the effort to try to protect and save a primary tooth.
Preventively, we can apply sealants on biting surfaces more prone to plaque buildup (the main cause of decay) and topical fluoride to strengthen enamel. When decay does occur, we may be able to remove it and fill the tooth, cap a tooth with a steel crown, or even use a modified root canal procedure in the case of advanced tooth decay.
The best way, however, to protect your child's primary teeth is to brush and floss them every day. Removing harmful plaque vastly reduces the risk of tooth decay. Coupled with professional dental care, your child can avoid tooth decay and get the most out of their primary teeth.
If you would like more information on children's dental care, please contact us or schedule an appointment for a consultation. You can also learn more about this topic by reading the Dear Doctor magazine article "Importance of Baby Teeth."
By Arbor Hills Dental
February 10, 2021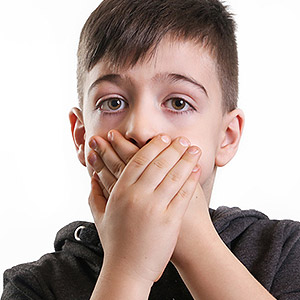 Knowing what to do—and what not to do—when your child is sick can greatly affect their health and well-being. That's especially true with dental problems.
Here then are some Dos and Don'ts for 3 common problems children experience with their teeth and gums.
Teething. An infant's first teeth breaking through the gums is a normal but often unpleasant experience. Fortunately, teething episodes only last a few days. And, there's usually no need to see the dentist unless they have a fever or diarrhea while teething. In the meantime:
Do: provide them chilled (not frozen) cloth or plastic items to bite and gnaw, and massage their gums to relieve painful pressure. You can also give them an age-appropriate dose of a mild pain reliever.
Don't: rub any medication on their gums, which can irritate them and other soft tissues. Never use alcohol or aspirin to alleviate teething discomfort. And avoid using anything with benzocaine, a numbing agent which can be hazardous to young children.
Toothache. Whether a momentary sensitivity to hot or cold or a sharp, throbbing pain, a child's toothache often signals tooth decay, a bacterial disease which could eventually lead to tooth loss.
Do: make a dental appointment at your child's first complaint of a toothache. Ease the pain with a warm-water rinse, a cold compress to the outside of the jaw, or a mild pain reliever.
Don't: rub medication on the teeth or gums (for similar reasons as with teething). Don't apply ice or heat directly to the affected tooth or gums, which can burn them.
Bleeding gums. Gum bleeding from normal brushing or flossing, along with red or swollen gums, may indicate periodontal (gum) disease. Although rare in children, it can still happen—and it can put an affected tooth in danger.
Do: see your dentist if bleeding continues for a few days. Continue to brush gently with a soft-bristled toothbrush around the gums to remove plaque, a thin-biofilm most responsible for gum infection.
Don't: brush aggressively or more than twice a day, which could unnecessarily irritate and damage the gums. And don't stop brushing—it's important to remove plaque buildup daily to lessen the gum infection.
If you would like more information on dental care for children, please contact us or schedule an appointment for a consultation.